Painless Vaginal Delivery
Painless delivery or Painless Vaginal Delivery is a procedure that may assist to lessen discomfort during labor. An epidural is a form of anesthetic used to relieve discomfort during delivery. A large number of women prefer this procedure after knowing the benefits it provides.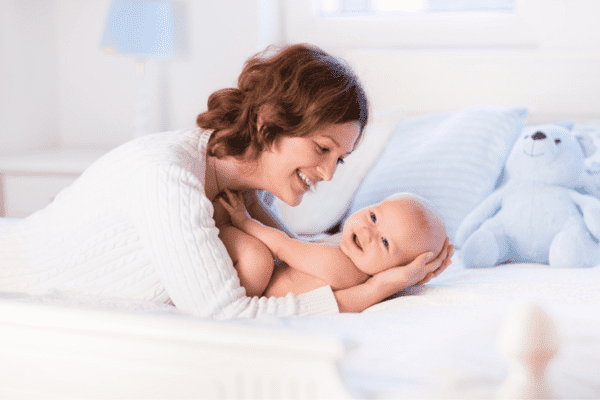 Painless delivery is simply a painless vaginal delivery. It is accomplished by administering epidural anesthesia.
To begin, local anesthetic is administered to numb the area. To give epidural in that exact location, a thin catheter is implanted via a needle into the epidural area. In most cases, an epidural takes 10 minutes to insert into the body and another 10-15 minutes to work.
Epidurals work by interfering with hormones and inhibiting beta-endorphin synthesis, resulting in effective pain relief. The lower limbs and pelvis are anesthetized enough to feel contractions and be aware of the delivery.
Who is eligible for an epidural?
All pregnant women can undergo delivery using this method. Furthermore, it is highly advised for individuals who are experiencing:
Complicated or prolonged labor
Certain medical issues, such as hypertension, preeclampsia, cardiac disorders, or hypertension.
Vaginal birth after a cesarean section
Women who are on blood-thinning medications, have bleeding problems, certain neurological illnesses, or have undergone lower back surgery, on the other side, must consult with an obstetrician about the procedure.
Benefits of Epidural
This method is beneficial when all other types of coping mechanisms are no longer helpful in dealing with fatigue, irritability, and exhaustion. Furthermore, the advantages include:
It provides relief to pregnant women and provides enough strength to move forward as an active mother in birthing.
The approach avoids pelvic muscle injury, which might occur with a normal delivery.
This approach also shortens the period of labor.
If a c-section is required in an emergency, it becomes simpler to perform
Temporary Side Effects/Disadvantages of Epidural
Epidurals may produce headaches, shivering, and dizziness.
Difficulty urinating
Soreness in the region where the injection is administered
These conditions, however, disappear with time, and the procedure causes no irreversible damage or negative effects. The approach is still the most used mode for painless delivery.
For more information & consultation on Painless Vaginal Delivery in Thane, visit Complete Women's Care at Ghodbunder road, Thane or contact us on 9833074977 or simply fill in your name and number & one of our team member will get in touch with you soon. Our team of experts along with Dr. Arohi Tasgaonkar, MS (ObGy), DNB (ObGy), and one of the best Gynecologist in Ghodbunder Road Thane will help you out in understanding your problem and guide you through every stage of your treatment.