What exactly is a Copper T?
A Copper T is a simple intrauterine device (IUD) that is formed of a flexible T-shaped piece of plastic wrapped in a thin copper wire. The Copper T form was selected because it fits precisely around the uterine region, enabling the Copper T to remain in place for long periods of time, even years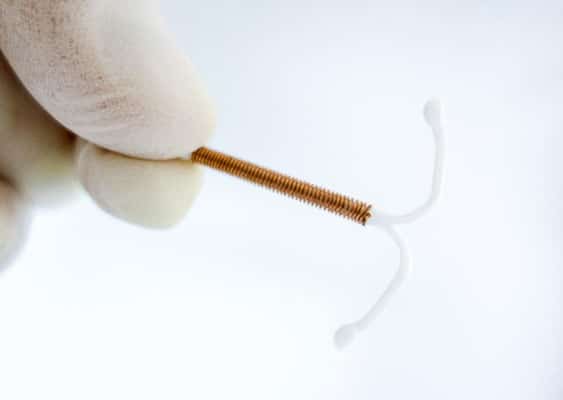 Who is the ideal candidate for copper t insertion?
Copper T IUD is advised for women
wants to delay pregnancy
wants to delay family planning
have never had pelvic inflammatory illness (PID);
choose not to use hormonal contraceptives.
Who is not an ideal candidate for copper t insertion?
The Copper T 380A IUD should not be placed in a woman if she:
is pregnant or suspects she is pregnant;
still retains a previously inserted IUD;
Having a genital cancer or other genital abnormalities
experienced a postpartum or post-abortion infection during the previous three months;
possesses Wilson's disease or a copper allergy;
has genital actinomycosis.
has a sexually transmitted disease (STD) including a lower genital tract infection, such as gonorrhoea or chlamydia;
is suffering from acute pelvic inflammatory illness or has a history of pelvic inflammatory disease;
possesses conditions linked to an increased susceptibility to microbial infections Leukemia, acquired immune deficiency syndrome (AIDS), and intravenous drug misuse are examples of such illnesses.
How does copper t function?
The copper ions in the Copper T destroy the biochemical structures quickly by confounding the enzyme structures and making them useless. By interacting with the lipid bilayer of the cells, copper ions may also bore holes in the cell membranes, spilling the contents of the cells into the surrounding region.
When a Copper T is inserted, the copper ions separate from the coiled copper wire and affect the biochemistry around the uterus. The copper ions then leach into the uterine fluids and the cervical mucus. When these fluids come into touch with the sperm, the copper ions form the sperm's shell.
Copper ions prevent the development of pregnancy by limiting sperm motility because copper-ion-containing fluids are directly harmful to the sperm. Even if the spermatozoa fertilises an egg, the copper ion-surrounded region inhibits the fertilised egg from implanting. Thus, pregnancy is prevented.
Effectiveness
The annual pregnancy rate of users of the Copper T is below 1%. During the first year of usage, the Copper T IUD outperforms most other IUDs, oral contraceptives, condoms, and barrier approaches.
What are the positive aspects of Copper t insertion ?
Copper t insertion provides several benefits to the user. Some of the advantages of IUCD include:
Copper t insertion is both safe and effective in preventing pregnancy. They are safe to use during breastfeeding.
Long-term: Copper t insertion is a long-term technique of contraception. It lasts between 3 and 10 years depending on the kind of IUCD.
Hassle-free: It provides a hassle-free experience. Once inserted, the woman and her partner need not worry about it.
Cost-effective: Copper t insertion is less expensive in the long term than other methods of contraception.
If the woman intends to get pregnant, the copper t device may be simply removed by the doctor.
What are the side effects of Copper t insertion?
The majority of women have no issues with Copper t insertion. However, in certain circumstances, IUCD may cause the following complications:
Periods that be longer, heavier, and more painful
Ectopic pregnancy prevention is less successful than normal (uterine) pregnancy prevention.
Worsening of an already existing infection
Losing or not felting the IUCD thread due to various reasons such as falling or displacement of the device
Womb perforation
What should I do if I want to get pregnant again after IUCD?
IUCD is a reversible type of contraceptive prevention. The technique for removing an IUCD is less painful than inserting one. The IUCD will be removed by the doctor using forceps. Mild discomfort and bleeding are possible after the procedure, but they will go away within 1-2 days.
When should I see a doctor about Copper t insertion?
In the following situations, you should call your doctor:
If you believe your Copper t insertion has become detached,
You have vaginal discharge.
One-sided stomach discomfort and missed periods
Persistent severe pain after Copper t insertion
For more information & consultation on Copper T Insertion in Thane, visit Complete Women's Care at Ghodbunder road, Thane or contact us on 9833074977 or simply fill in your name and number & one of our team member will get in touch with you soon. Our team of experts along with Dr. Arohi Tasgaonkar, MS (ObGy), DNB (ObGy), and one of the best Gynecologist in Ghodbunder Road Thane will help you out in understanding your problem and guide you through every stage of your treatment.